join our community of fashionistas

COME TOGETHER FOR A PLAYFUL AND PERSONALIZED SHOPPING EXPERIENCE!
‍
SHARE YOUR PERSONAL STYLE, CREATE YOUR OWN CLOSET, AND SHOP YOUR FAVORITE PIECES WITH THE DRESSING ROOM.
check us out

MEET THE COMMUNITY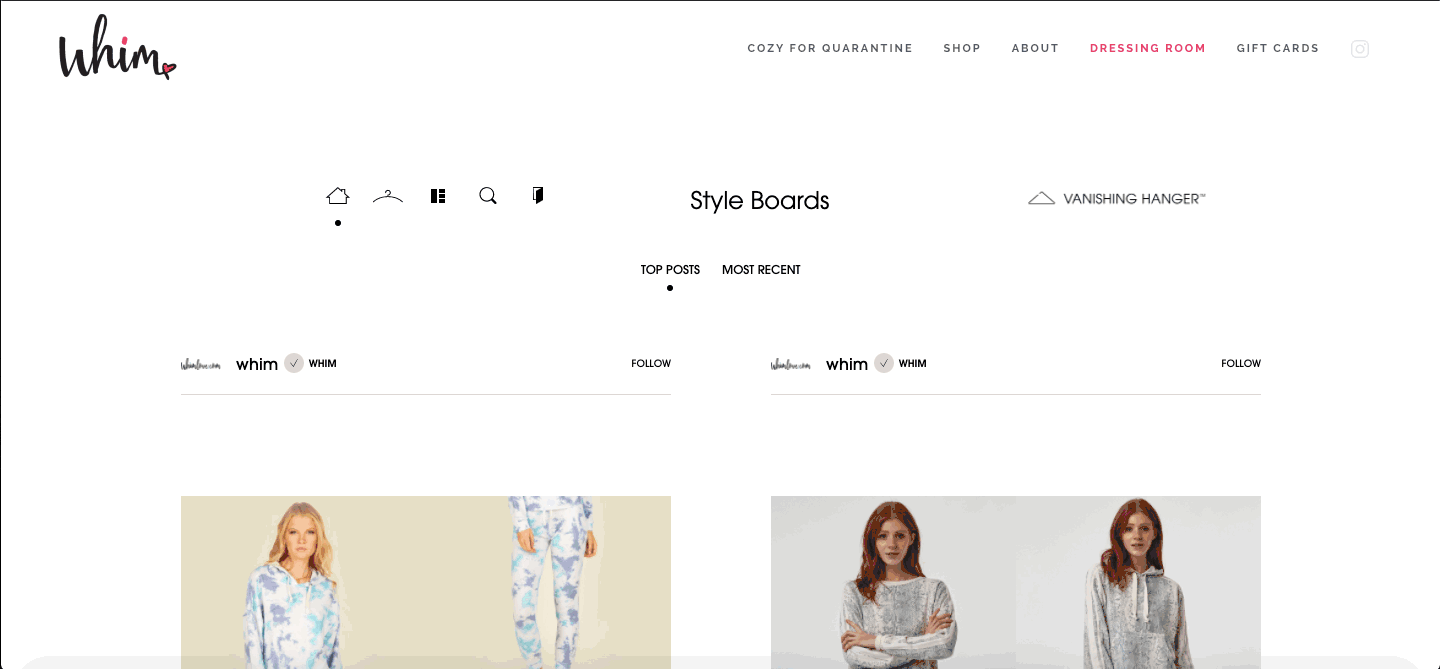 VIEW THE NEWEST STYLE ON OUR HOME FEED.

LIKE AND VIEW STYLE BOARDS CREATED BY WHIM, INFLUENCERS, FRIENDS, AND MORE. FOLLOW YOUR FAVORITES.
shop and save

WITH STYLE BOARDS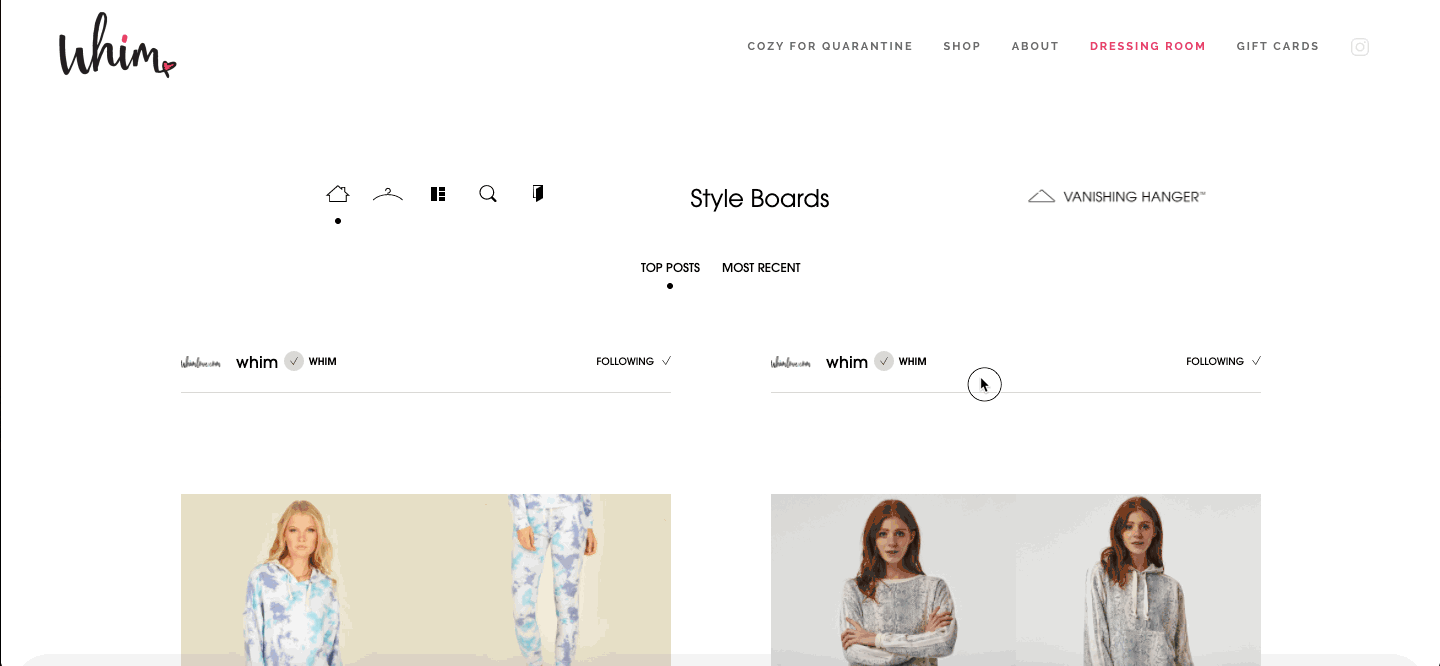 SHOP & SAVE YOUR FAVORITE PIECES.CLICK INTO A STYLE BOARD TO VIEW IN MORE DETAIL. HOVER OVER AN ITEM TO SAVE IT TO YOUR CLOSET OR TO SHOP IT.

LOVE THE FULL LOOK? ADD ALL THE PRODUCTS TO YOUR CLOSET!
browse whim

COLLECTION OF GOODIES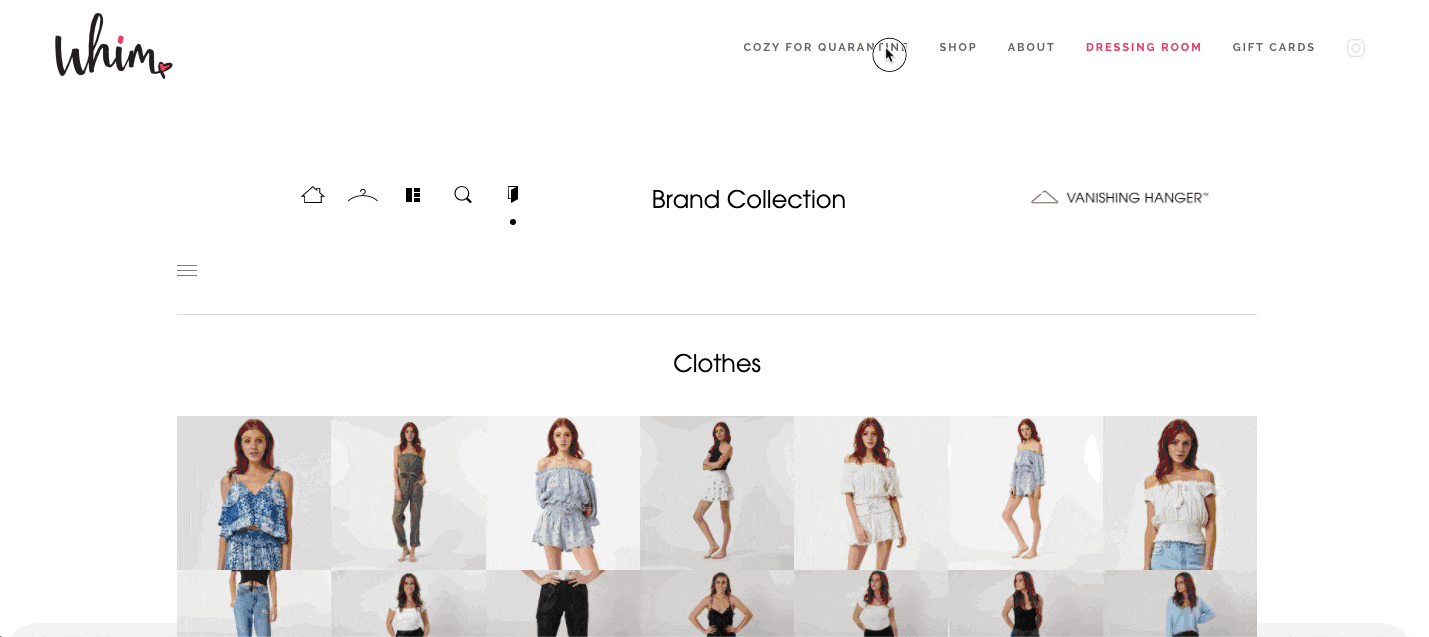 START SAVING PIECES TO YOUR CLOSET.

BROWSE WHIM'S COLLECTION TO VIEW THEIR ASSORTMENT — FROM NEW ARRIVALS AND SEASONAL PIECES TO BEST SELLERS, SALE SELECTIONS, AND MORE.

SAVE YOUR FAVORITES TO YOUR OWN CLOSET.
build and edit

YOUR CLOSET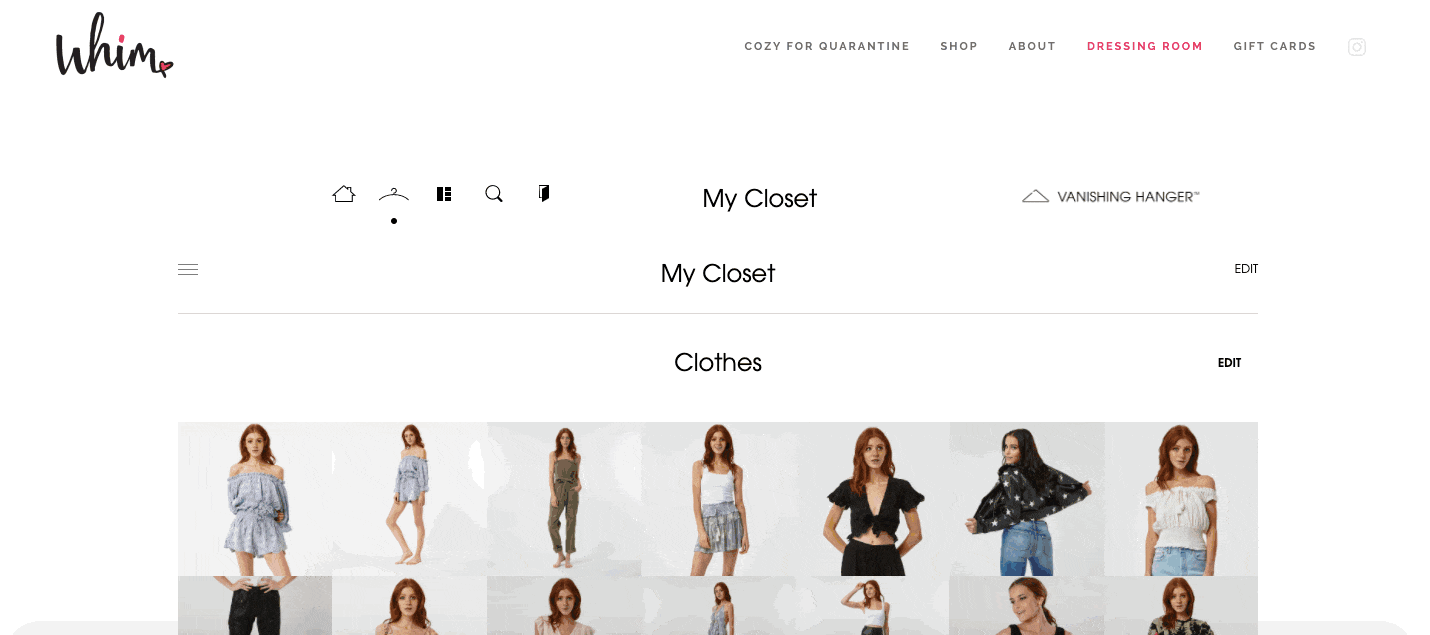 VIEW YOUR CLOSET & EDIT YOUR SAVED PIECES.

HEAD TO YOUR CLOSET TO VIEW YOUR SAVED PIECES. EVERY PIECE YOU SAVE IS ADDED TO YOUR CLOSET, AND NO PIECE IS DELETED UNTIL YOU DECIDE TO LET IT GO.
create boards

SHARE YOUR LOOKS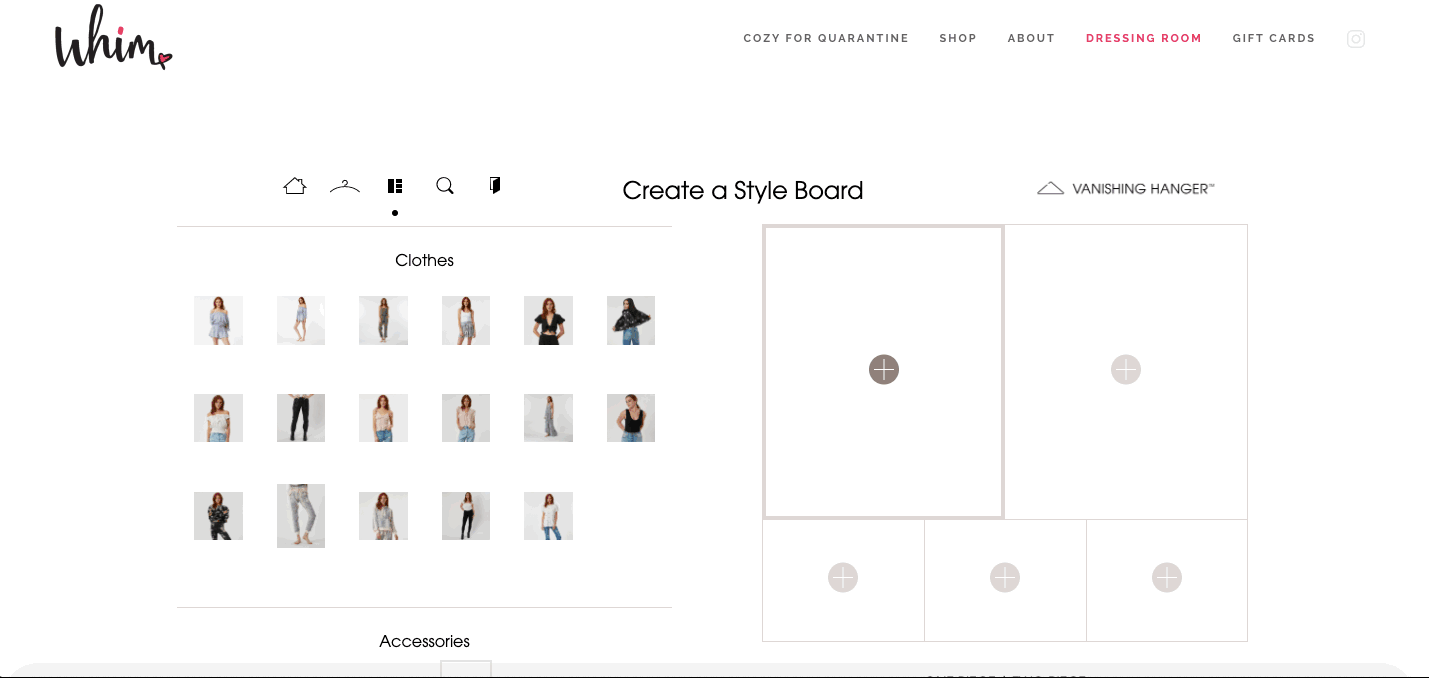 BRING YOUR STYLE TO LIFE.
‍
USE THE PIECES SAVED IN YOUR CLOSET TO CREATE OUTFITS. ADD HASHTAGS, CAPTIONS, AND TAG FRIENDS.

POST YOUR STYLE BOARD TO SHARE YOUR LOOKS WITH OUR COMMUNITY!

VIEW THE LATEST STYLES IN OUR HOME FEED

SHOP & SAVE YOUR FAVORITE PIECES

START SAVING PIECES TO YOUR CLOSET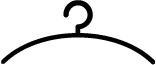 VIEW AND EDIT

SEARCH FOR FRIENDS, STYLES, AND MORE